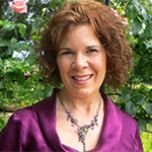 Music Director
Susan Densem
B.A., B.Mus., Dip Tchg, A.T.C.L.
Susan first studied conducting at the Queensland Conservatorium of Music with Dr John Nickson. She has worked with a number of primary and secondary schools choirs and orchestras for more than 20 years both in Christchurch and Brisbane. Susan was the Musical Director of the Christchurch South Primary Music Festival from 2004-2009 and continues to conduct the North West Music Festival massed choirs.
Susan teaches singing at Burnside High School and conducts their three auditioned choirs, Bel Canto, Senior Chorale and Aurora Voices. She has had national success with her secondary school choirs winning the platinum award at the New Zealand Choral Federation Big Sing Finale three times as well as receiving many gold awards.
Susan's professional singing career has spanned 30 years. She has performed as a soprano soloist for many choirs in New Zealand and overseas and as an opera singer here and in Australia. Susan studied voice at the Queensland Conservatorium of Music and has taught singing, piano, clarinet, saxophone and violin, both privately and at schools, in New Zealand and Australia.
As a chorister, Susan was a member of the Jubilate Singers, Cathedral of the Blessed Sacrament Choir and the National Youth Choir of New Zealand and is a current member of the Voices New Zealand Chamber Choir.
Susan is excited to be the new Music Director of the Jubilate Singers and is looking forward to a fruitful collaboration with the choir.