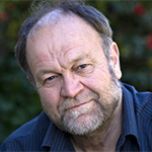 Music Director
Philip Norman
CNZM
Composer, conductor, author, speaker, educator and publisher Philip Norman has been entertaining audiences since the early 1970s. His output of over 250 compositions ranges from orchestral, chamber music and opera (A Christmas Carol), through secular and sacred choral and vocal works, to musicals with playwright Roger Hall (including Love Off the Shelf and Footrot Flats, still New Zealand's best selling musical), and ballets for the Royal New Ballet such as the highly successful Peter Pan (which toured New Zealand three times). His music has been performed in many countries, by organisations as diverse as Vienna Boys Choir, Kemerovo Philharmonic Orchestra (Siberia), Stephen Joseph Theatre, Scarborough UK directed by playwright Alan Ayckbourn, and West Australian Ballet, Perth.
Philip holds a PhD in musicology and is the award-winning author of Douglas Lilburn: His Life and Music, as well as compiler and publisher of John Ritchie at Ninety: a festschrift. He was the inaugural Lilburn research fellow at the Alexander Turnbull Library in 2013 and recipient of the Michael King Writer's Fellowship 2017-2018 for the purpose of completing a history of composition in New Zealand. In 2015 he was awarded a CNZM for services to music and music theatre.
Listen to Philip's RNZ interview on 'Old guard vs avant-garde in The Pleasure Garden' (September 2020).
See also www.philipnormancomposer.com