Concerts.
The next concert will be shown here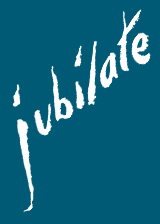 Simply Divine: Sacred Music through the Ages
6th April 2019
7.30pm, Saturday 6 April 2019, Knox Church, 28 Bealey Avenue, Christchurch 8013.
Music Director: Philip Norman
with Daniel Cooper (Knox Church organist) and soloists Sarah-Jane Rennie (soprano) and James Baines (baritone).
The programme will include JS Bach Jesu Meine Freude, Eric Thiman The Last Supper, Hildegard von Bingen O Gloriossimi, Antonio Caldara Crucifixus, David Griffiths Beato Virgo, Mozart Laudate Dominum, Samuel Barber Agnus Dei, and Elgar Lux Aeterna.
Advance bookings: phone Vivien Hicks 0278428236: email vivienhicks@gmail.com to order tickets. Tickets $25 includes a post-concert light supper. Door sales (cash only).