Welcome.
Welcome to the Jubilate Singers, a Christchurch (New Zealand) SATB chamber choir of around 30 singers conducted by Music Director Philip Norman. The 'Jubes' present 3-4 public concerts a year featuring a wide range of international and New Zealand choral music and we are well-known for our innovative programming and consistently high standard.
Read our Music Director's Report for the year ending 31 January 2021 for a summary of our recent activities.
Want to sing with us? We are currently looking for singers. See our 'Join' page for more information.

Latest Updates
After two months of recess due to the Covid-19 Omicron wave, we resumed rehearsals at our new regular venue in the Knox Church Hall on Bealey Avenue on Monday 2nd May. We are enjoying the wonderful acoustics with plenty of space for healthy singing.
Our next concert will be 'Fabulous Folk' at the Rolling Stone Restaurant and Bar on Colombo Street on Saturday 6th August. There will be two performances, in the format of our Jubilate Swingers gigs that were so popular in 2019 and 2020, at 3.30pm and 8.00pm. Fabulous Folk will feature a range of lively folk songs from around the world, conducted by Philip Norman and once again accompanied by our talented guest musicians Amandine Guerin (violin) Ted Meager (drums) and Josh Wright (acoustic bass).
Remembering Andrew Moore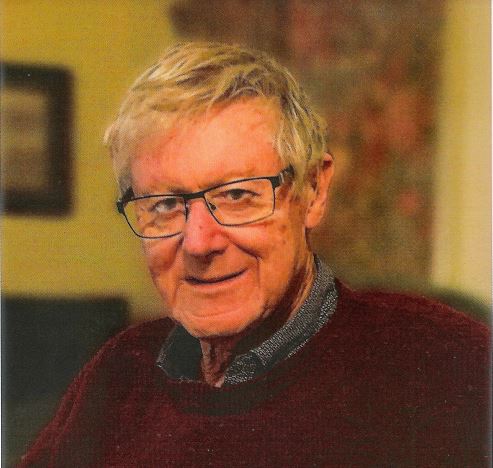 Andrew Lindsay Moore passed away on 1st June 2022 following surgery for cancer at Christchurch Hospital. His funeral was held at St Peter's Anglican Church on Yaldhurst Road on Thursday 9 June and, as Andrew had requested, a choir sang the Walford Davies anthem, 'Lord it belongs not to my care' and 'Lacrymosa' from Mozart's Requiem. Don Whelan conducted a combined choir of around 50 voices from the CBS, current and former members of the Jubilate Singers, and other choirs that Andrew had sung with over the years.

Andrew was a loyal member of the Jubilate Singers ever since its foundation. He was a stalwart of our Bass section, and whenever our choir was performing a work in Latin, Andrew was the authority we sought to clarify the meaning of a particular piece of text, the grammatical declension and correct pronunciation. Andrew served on the Choir's Executive Committee for a number of years, several as our treasurer, and provided valuable ideas regarding our programme planning. Andrew often lightened the mood of a meeting or rehearsal with an appropriate quip from his favourite songs by Flanders and Swan, or Gilbert and Sullivan.
When Andrew and I lived in adjacent Christchurch suburbs we often shared transport to Jubilate rehearsals and I recall man
y intensive discussions as we travelled. We often discussed the early
history of the choir, perspectives on Christchurch College of Education where we were both employees, the proud stories of his family, the sad loss of his talented wife Pauline, and his many enterprising hobbies such as sailing on the Spirit of Adventure and tour guiding at Orana Park.
The Jubilate Singers are deeply saddened by the loss of an elder statesman, and while we share in the grief with Andrew's family at this time, we will continue to treasure memories of his loyalty and contribution to the choir for so many years.
Rest in peace, Andrew.
Steve French
President
Advance notice: A Philip Norman Retrospective Concert will be held on Sunday 30th October to celebrate Philip's 50 years of composing at The Piano. This concert of choral works will be recorded by SOUNZ for posterity. Don't miss this highlight of our year!