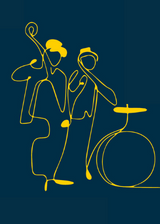 Fabulous Folk
6th August 2022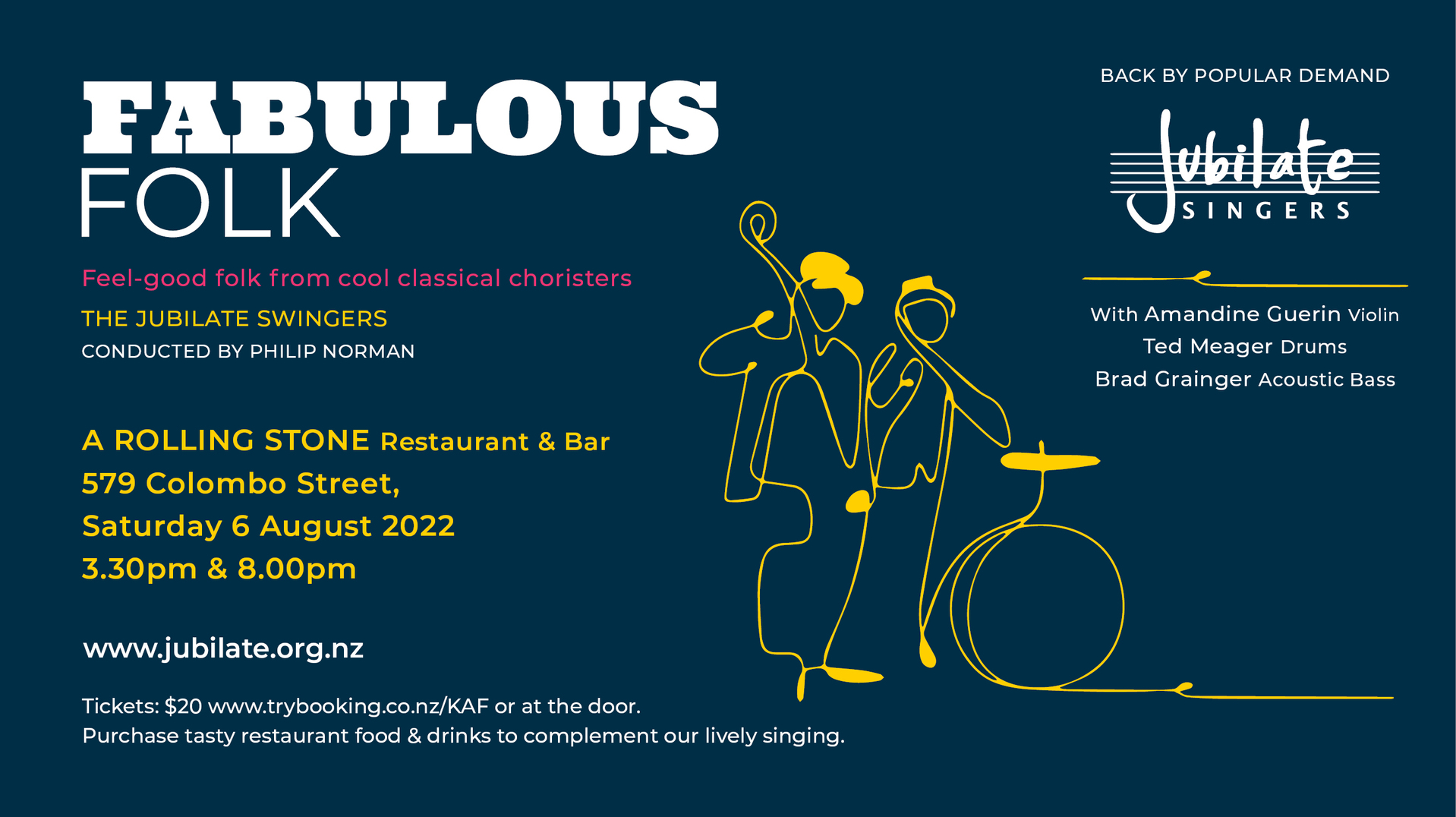 Join us for an entertaining programme of international folk songs in the format of our popular Jubilate Swingers gigs. There's a bit of something for everyone, with a lively range of old favourites and new tunes.
Fabulous Folk will be conducted by Philip Norman and accompanied by our talented guest musicians Amandine Guerin (violin), Ted Meager (drums), and Brad Grainger (acoustic bass).
Event Details:
Saturday, 6th August 2022
Performances at 3:30pm and 8pm
Venue:
A Rolling Stone Restaurant and Bar
579 Colombo Street
Christchurch Central
Sir Arthur Sullivan: A musical portrait
1st January 2023
SORRY, THIS CONCERT HAS BEEN CANCELLED AND POSTPONED UNTIL 2023 BECAUSE OF COVID-19.

A concert that puts the spotlight on a composer who wrote much more than a string of phenomenally popular comic operas in association with his librettist WS Gilbert. With the participation of the Risingholme Orchestra and soloists, the programme features perennial favourites from a number of these operas – including The Pirates of Penzance, HMS Pinafore and The Mikado.
We also showcase a number of Sullivan's works for orchestra, and for orchestra and choir, among them the first movement of his Symphony in E ("Irish"); choral excerpts from his incidental music to King Arthur; and his Boer War Te Deum.
Prepare to be surprised as well as entertained.
Sunday, 20 February 2022, 2pm
Venue: The Piano, 156 Armagh Street, Christchurch